Website Inactive
The London in 2014 bid website is no longer active. Now that we have won the bid, the convention website is at www.loncon3.org — please visit that website to join the convention or see the latest news
---
ExCeL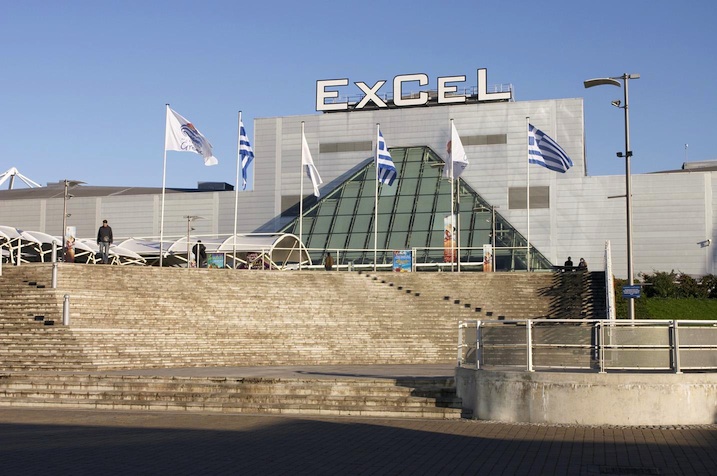 ExCeL is the largest exhibition centre in London, with over 100,000 square metres of exhibit halls. We won't be using all of that space—we'll mainly be using the new International Convention Centre, which is currently under construction at the east end of the existing building.
You'll find a map of the surrounding area here. The arrow points to the location of the new convention centre.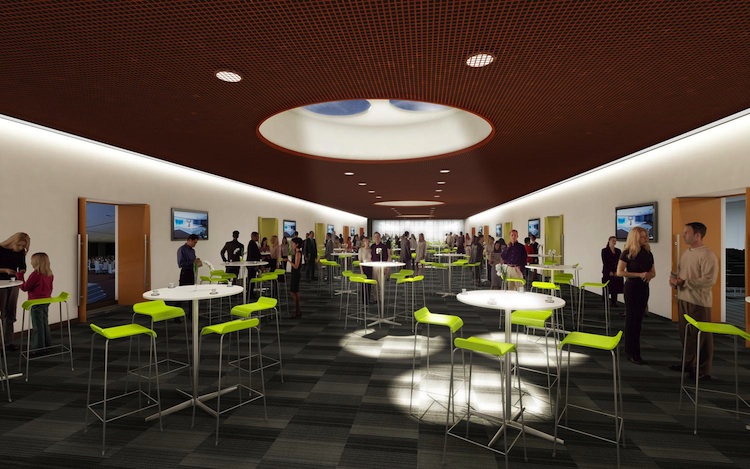 The convention centre will have seventeen function rooms, accommodating up to 2,500 people simultaneously, as well as a 4,000 seat auditorium and a large exhibition space. More information on the ICC can be found on ExCeL's own website.